Our business is modelled on our ability to provide engineering excellence and on our commitment to customer service.
We cover all types of equipment and installations, from single projectors to large permanently installed systems, from single-site clients to multi-site clients.
Agreements are tailored to the client's requirements, offering rapid response, efficient fault rectification and protection against unbudgeted expense.
Karsha maintenance agreements give you a wide range of options and an agreement will typically include return to base warranty/manufacturer repair, loan equipment and preventative and corrective maintenance cover.
Our Agreements provide for peace of mind, limited down time and minimal disruption to business.
We have a wealth of industry knowledge and experience enabling us to install a diverse range of audio visual, sound, control and data systems.
By integrating this expertise with the skills of architects, designers, contractors and project managers, we can coordinate world-class audio and visual technology into the most dynamic commercial and private environments.
   For Services Enquiry:    
support@karshathoughts.com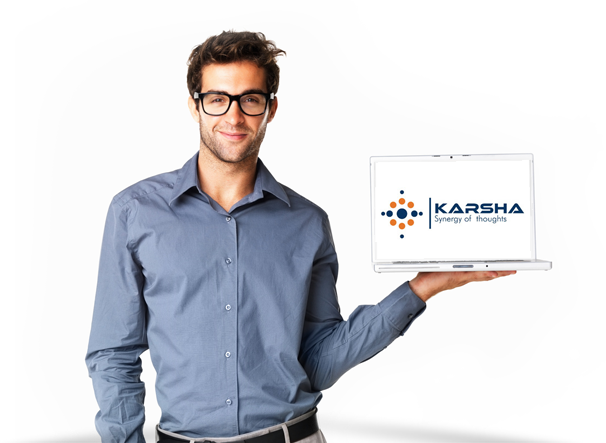 WHAT PEOPLE ARE SAYING ABOUT KARSHA
Testimonial from our clients & partners!